Xenon Flash Tube for studio flash gear
A complete range of consumables for studio flashes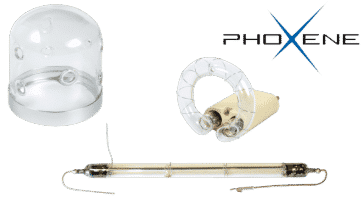 Since 1988, Phoxene (formerly Lumix) has been designing and marketing xenon flash tubes compatible with the leading brands of flash units: Broncolor, Profoto, Briese, Bowens …
Phoxene offers a wide range of items for your studio flashes. Whether it's your Broncolor Pulso heads, your Profoto ProHeads heads, or even your old Bowens or Multiblitz heads models, you'll certainly find a xenon flash tube for your flash gear.
And if your head is not referenced in our site, contact us; We will certainly find a compatible flash tube.
Visit our website, discover the Phoxene offer and select articles to receive a free quote